Native Assistant for Twos-Group directly at SEEFELDSTRASSE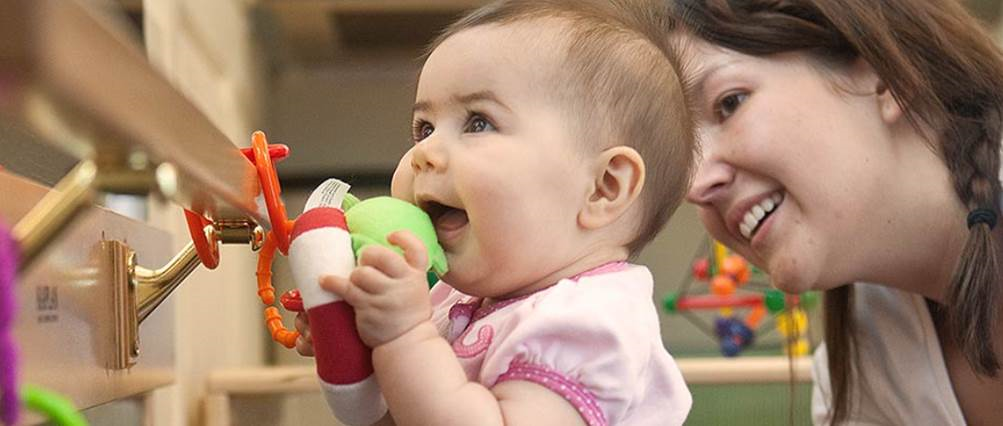 ---
globegarden MÜNCHHALDEN
Münchhaldenstrasse 15
8008 Zürich
Kanton Zürich
Inserate-Nummer
2243372
Funktion
Native Assistant for Twos-Group directly at SEEFELDSTRASSE
Kategorie
Betreuerinnen ohne Fachausweis / Nannys
Arbeitspensum
60% - 80%, variabel
Stellenantritt
ab sofort oder nach Vereinbarung
Stellenbeschrieb
Highlights
Forest day | Gym class at the gym | Dance class with dance teacher Story telling with fairy-tale-lady | Music class at kindergarten I Library day

Photos
https://www.globegarden.ch/en/nurseries-zurich/nursery-seefeld/

Balanced Nutrition
On-site Kitchen and chef

Annual Program
- One big excursion a month, e.g. to the zoo, airport, farm, food or flower markets or to a museum
- Project weeks as for example: Week of Switzerland in August
- Parties, as for example Halloween, Carnival, National day, Light Festival or local holidays
- Traditions and customs (e.g. local fairs)
- Project work along the annual program of the center

Center size
550 m2

Groups
Babygroup (3M-18M)- 8 children
Nursery group (18 M-4Y)- 12 children
Pre-Kindergarden (3Y-4Y)- 12 children
Kindergarden (4Y-6Y)- 18 Children

Opening hours
7.00am - 7.00pm; (no annual closing – which allows you be more flexible in planning your holidays)

Language
(Swiss)German & English

Address
Münchhaldenstrasse 15, 8008 Zurich

How to get there
Bus 33, Tram 2 & 4 Tram: Fröhlichstrasse

Apply now directly via the link below.

Please notice that we cannot return any written application by mail.

Globegarden Childcare on Facebook: www.facebook.com/globegarden - Experiences from parents and our inspired staff about our colourful learning and living environments.

Globegarden Childcare on Instagram: www.instagram.com/globegarden_childcare - More experiences about Globegarden, our kids, our motivated staff and our bilingual care.
Auskunft
globegarden childcare
Isabella Costa, Personalbetreuerin
0435421703
Bewerbung an
globegarden childcare
Isabella Costa

https://recruitingap...